What we've developed
Active Vigilance is a system insights platform for spacecraft.
Active Vigilance brings two critical capabilities to space missions: automated anomaly detection and onboard Resource Efficient Computation On-the-Edge.We've flown in space, and demonstrated that Active Vigilance can be a low-risk, scalable solution for space missions, whether they cost $100,000 or $1 billion to build.Our always-on diagnostic system takes a proactive rather than reactive approach to system health, giving your spacecraft a new lease on life. What would you do with a couple extra years of life for your spacecraft? With our software as your space sidekick, that's less of a hypothetical and more of a future you can start planning for today.

how it works
our technology
Active Vigilance is an AI software platform for fault detection, system insights, and more. Our software is operationally flexible, and can be deployed onboard your spacecraft, on the ground, or in hybrid mode. We can also run in "posthumuous" mode with completed datasets.We're the first company to ever fly self-learning AI in space. Now, we can bring that technology to you, and together, we can open up a new era of in-space resilience.

Features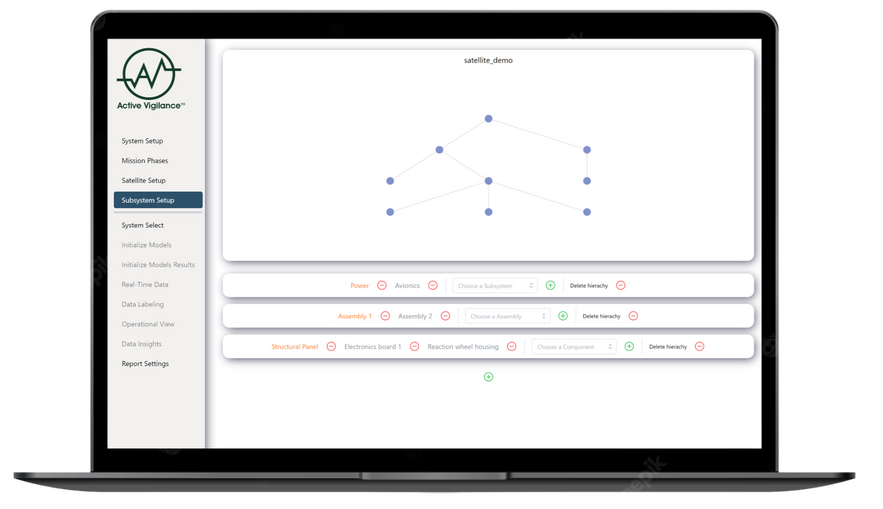 Protecting system health: Our AI-enabled anomaly detection tool will help you find faults before they become incidents. We can help you flag and fix a potential issue, perhaps even weeks before it becomes a real problem.

Analysis to action: The Active Vigilance analytics dashboard empowers you to make quick corrective actions after an anomaly is detected. Ship software patches, put your spacecraft in a different operational mode, turn certain instruments off, or change orbits with ease and peace of mind.

Traceable and testable: Critically, Active Vigilance algorithms make assessments in a traceable, testable way, so that you never have to worry about outsourcing judgment to a black box again.

More with less: We have much lower data and power requirements than traditional onboard AI techniques. Our solution does not trade power for performance, nor does it require extensive fine-tuning prior to system integration and launch.
Active Vigilance is a force multiplier for teams, freeing up valuable technician hours for more productive work. We'll help you reduce the need for time-consuming, risk-prone side-by-side switches between primary and redundant hardware.
Use cases
We want to help you maximize the impact of your missions, whether that's making discoveries into the origins of our universe; protecting our nation; developing new outposts for astronaut crews; or providing commercial services from LEO.Our philosophy is to leverage the valuable expertise of mission operators by providing an excellent tool for reducing distractions, allowing mission staff to focus on what actually matters. Below, you'll find some of the many areas Active Vigilance can be applied.
Human Spaceflight
Whether for LEO, Lunar, or Mars missions, Active Vigilance delivers advanced health monitoring to support crews throughout their journey and surface operations. Trust our AI to enhance situational awareness and complement mission control, helping ensure astronaut safety and mission accomplishment.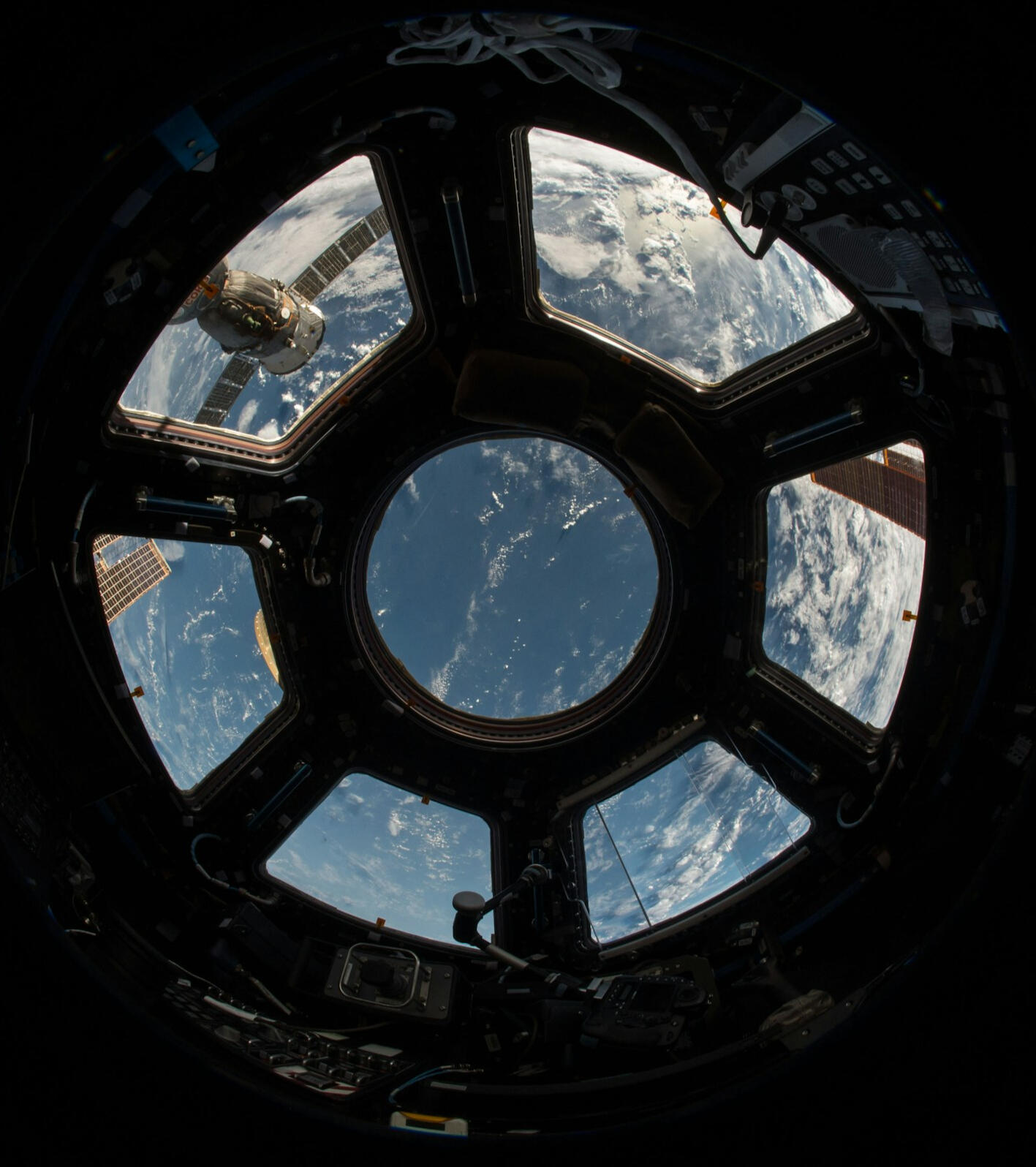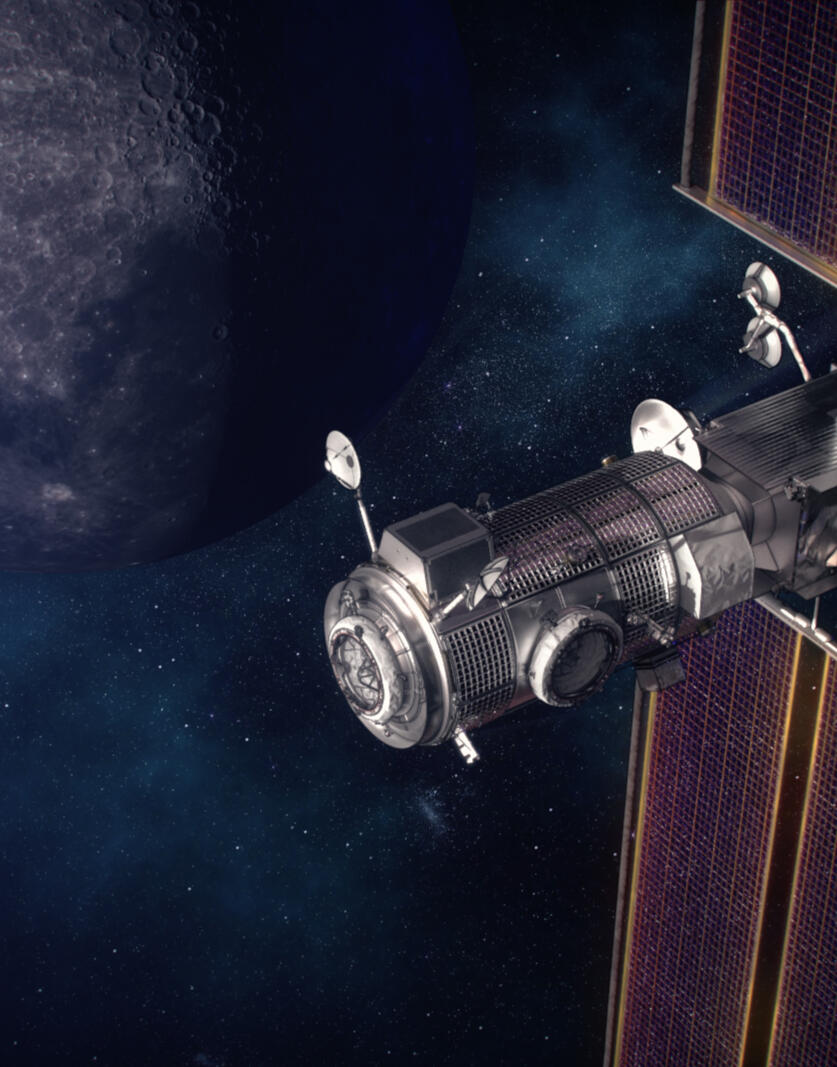 High-value Space assets
Active Vigilance scales with your performance envelopes and power containers. This scaleability is especially useful for sophisticated and expensive programs, such as decadal missions and the Lunar Gateway.
Multi-node networks
With small satellite deployments set to increase by roughly ten-fold over the next decade, Active Vigilance is the perfect solution for multi-node operators looking to scale support and health monitoring across their fleets.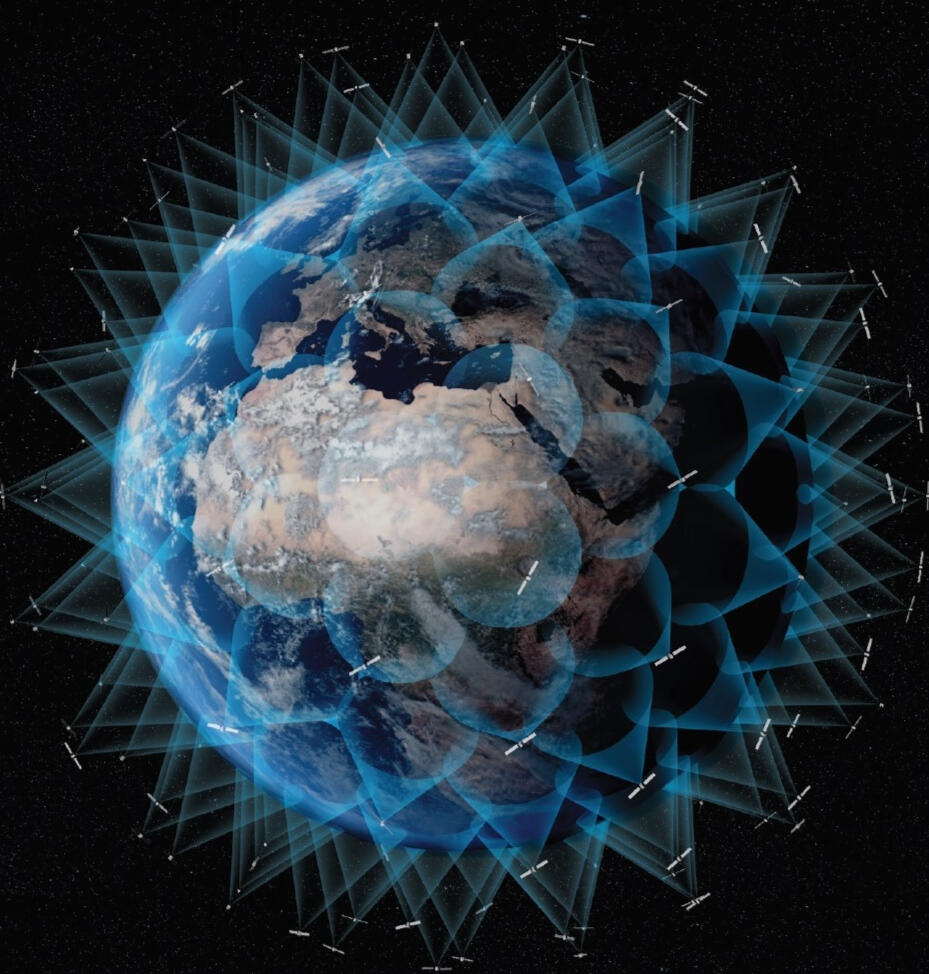 About us
Our story
We are a group of technologists with deep expertise across aerospace, mathematics, computer science, and the like. The team's experience is second to none.As spacecraft operators, we realized that we could apply ML techniques to help anticipate and mitigate the unexpected. Yet we found no ML technique in space able to process data in ways that would be helpful. After four years of development and strong support from NASA and the DoD, we built the exact technology we had envisioned. With this development, we made significant breakthroughs in AI and ML methods that are now useful in far more than our original goal of anomaly detection.The Active Vigilance team knows the high stakes and minimal margin for error that are part and parcel of any space mission, and especially relevant on humanity's most daring space missions. We know the blood, sweat, tears, and in some cases, decades that you've put into your space mission. We're dedicated to helping you maximize your missions' impact.

Get in touch
Let's discuss your needs, pain points, and how we can support your space missions. Our team is more than happy to run an analysis on your datasets and show you the Active Vigilance platform in action. Drop us a line by using the form below.

Thank you!
Active Vigilance aims to provide technology that will help you keep your space systems healthier and safer for longer. We're passionate about the people we work with, and we promise to be your partners for the long haul. A member of our team will be in touch very soon.